AI and its importance in Industrial Management & Automation
31st Dec, 2020 By Enjeela Subedi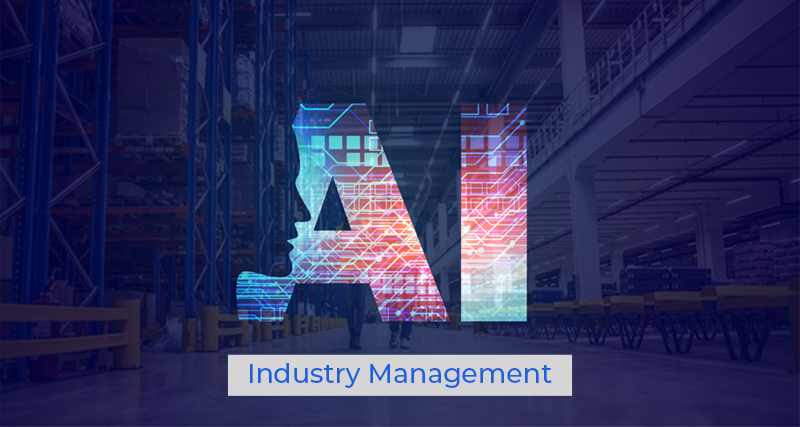 Artificial intelligence is a transformational technology of the digital age. In the past few years, AI evolved into a powerful tool that enables machines to think and act like humans. The influence of AI technology can be seen across various industrial sectors.The advanced AI technology is empowering many industries. The industries are adopting AI and moving faster than ever. Multiple sectors are gaining huge profits using AI technology. From managing global supply chains to optimising delivery routes, artificial intelligence is helping companies of all sizes and in all industries to improve productivity. It's allowing companies to design, produce and deliver products and services better than ever before.
Control plus is an advanced and modern system which has been used as the perfect solution for industrial management by various countries across the globe. It is a smart, intelligent and unified platform for managing Industrial projects (EU included), claims, assemblies & services with all involved parties.
Due to short time-to-market deadlines and the increased complexity of products manufacturing companies are finding it harder to maintain high levels of quality and comply with quality regulations and standards. Control Plus involves the use of advanced paperless, buyer and supplier interactive digital claims (8D method) for quality control.
Interactive Claims enables the company to be on track and up to date with the supplier claims processes and prevent future failure. Integrated Claims with Services will help to optimize the work and focus directly on more problematic issues in order to improve your processes and products. Likewise, Portfolio Gantt in control plus is the next level of multi-project planning which manages multiple industrial projects at the same time. It compares and plans all the resources in a specific time period to ensure maximum efficiency and the ability to complete projects in the agreed timeline and budget. Its automatic time tracking process is useful in production plants where workers can automatically start time when moving on through their planned activities.
ControlPlus maximizes productivity by smartly measuring effective work time, managing costs, automating routine tasks, analyzing large amounts of data, and enhancing user experiences. It optimizes workflows to avoid spending more/less time or to avoid the over/under utilization of manpower than necessary on different tasks. This results in the prevention of loss of capital and resources.
Whichever industry it may belong to, when it comes to producing products, time is money. It is very important to ensure that assembly and services are being properly managed and monitored in a production line. Control Plus makes effective use of techniques including software tools that enable users to find out defective units and understand what went wrong, take measurements, communicate with the global team, and make fixes or changes. It will aid to stop delays before they start.
Today, it might be easier to state which part of the industry artificial intelligence (AI) hasn't touched. This reveals the significance of AI. Controlplus is paving the path toward AI in Industry by utilizing intelligent management techniques. The system itself is helping you manage your industry through work automation and early detection of issues to prevent any kind of critical loss in the future.